Hawaii On-Island Transportation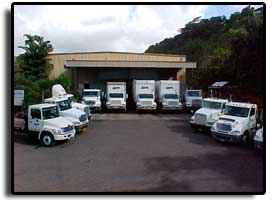 RPM Transportation (Hawaii), Inc. is a P.U.C. regulated carrier since 1987. We hold a Customhouse License which allows us to transport bonded merchandise through the Port of Honolulu. All drivers possess a Transportation Worker Identification Credential (TWIC) card and are trained on Maritime Security procedures.

We offer Short and Long-term Yard Storage, Warehouse and superior Distribution Services. With the lowest claims ratio in the industry you can trust us to handle your shipments while you concentrate on your customers. To learn more about our service offerings click here.