Next Day California LTL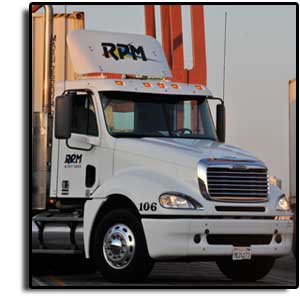 Utilizing our terminal network throughout California, RPM Transportation, Inc. provides fast, reliable, Next-Day Less-Than-Truckload (LTL) service. Our drivers are Haz-Mat qualified to safely handle your dangerous commodities. Our resources include Tractors, Straight Trucks, Liftgates and 28', 45', 48', 53' trailers. With the lowest claims ratio in the industry you can trust us to handle your shipments while you concentrate on your customers. To learn more about our service offerings click here.
RPM Transportation, Inc. is a proud member of the SmartWay Transport Partnership; an initiative of the U.S. Environmental Protection Agency where carriers like us are committed to reducing our carbon footprint and improving air quality.

RPM Transportation - Flyer